A lot of students ask this questions: which is a better career, interior design or fashion design? Both of these are excellent careers provided you are creative and are willing to break away from tradition. And both require very high levels of creativity and originality. If you possess both, consider any of these careers.
But first, let's compare the difference between a career in interior design and fashion design. We'll explore the pros and cons of these two career options.
Interior Design Career
India is witnessing an economic boom. And there's a lot of construction activity going around the country. Newer airports, sea ports, railway stations, bus termini, bank branches as well as residential houses, malls and commercial premises, among others are under construction.
Earlier days when such places were merely used for convenience are now extinct. Instead, everyone now wants to provide a very memorable experience, regardless whether you are awaiting a flight at an airport, visiting offices or bank branches, traveling on good old railways or shopping at chic mall or neighborhood supermarket.
There are several ways to create an unforgettable, pleasant experience. One of them is through interior design.
The main purpose of interior design is to make a person feel comfortable within a premises, regardless of its size and location.
The other purpose is to convey affluence or austerity about the place such as offices to hospitals.
Third is to signify professionalism or relaxation, as at offices and homes.
And fourth, to ensure a person returns again to the premise- including stores, boutiques, shops and malls.
Interior design plays the pivotal role in conveying ambience and mood of a place. This brings us to pros and cons of a career in interior design.
Pros of Interior Design Career
There are several plus points in choosing a career in interior design.
Easy availability of vast number of locations that require interior designers.
Ability to create interior design concepts based on local tastes and traditions.
Creation of interior designs to suit every budget.
Choice of multiple materials- both local and imported- to create an interior design for clients.
Interior design trends have longer life- meaning, nobody changes interiors of home or office frequently.
Cons of Interior Design Career
Tendency among Indian clients to copy or imitate or adapt trends from foreign countries that can kill your creativity.
Lack of skilled craftsmen to convert your designs into real life décor for interiors.
Inability to turnaround interior design projects once they begin. You cannot abandon a project midway to opt for another design unless someone is willing to pay the price.
Lack of awareness among organizations and individuals about the importance of interior design, though the trend seems to be changing gradually.
Fewer projects for interior design since nobody changes interiors frequently, unless they are financially strong.
Fashion Design Career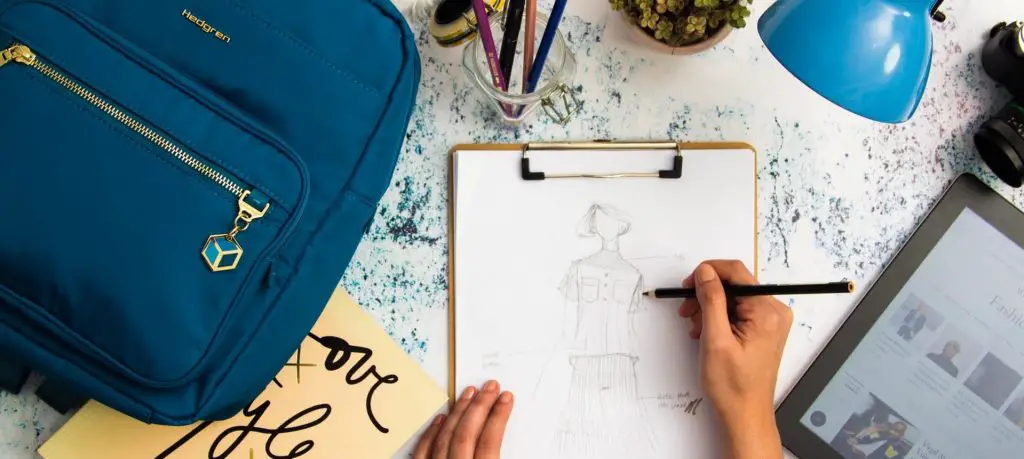 With 29 states, India is a culturally diverse country. Modern communications and transport make it possible for fashion trends from one state to become famous in another. The Indian public, especially millennial generation is more open to adopt fashionable clothing.
Earlier taboos over wearing certain types of clothing are now extinct. People, including senior citizens are no longer wary about dressing in fashionable clothes. The reliance on typically western styles of attire among men are gradually fading. Indian women are more likely to try ethnic wear from other states of the country compared over western attire.
Also, Indian people are more open to fusions between clothing styles of different states and foreign countries. As a result, several Indian fashion designers have become famous abroad too.
Pros of Fashion Designing
Cultural borders are becoming extinct. This means, you can create fashions that suit every culture and tradition in India.
There is no shortage of material, from finest cotton to superior silks available in India that are readily available.
Thanks to Bollywood and regional cinema, there is a permanent demand for newer fashions and latest styles.
Fashion is a perishable commodity- they are outdated quickly. This means, you can create newer designs for almost every festival, season or accommodation.
Growing awareness about Indian fashions is sweeping global markets. Hence, you also get opportunities to work with foreign designers wanting to create fashion on ethnic Indian lines either for global or Indian audience.
Cons of Fashion Designing
People's tastes are unpredictable. Hence, you may spend months creating a new fashion but find no takers.
Haute couture in India is yet at primordial stages, unlike in Europe, America and Far East. Therefore, clients for designer, fashion stuff can prove limited.
Unlike interior designing, you have to rely on your own creativity to create fashion designs. In interior design, a client dictates tastes and hence you have guidelines. In fashion design, only latest trends can somewhat indicate tastes.
Interior designers can be hired by large corporations or individuals for various contracts. In fashion designing, this is not possible unless your skills are needed by some really large fashion brand.
Indians continue to patronize foreign brands. There is an overall reluctance to spend more money on Indian designer fashion products. Hence, launching own label can take some real major efforts.
In Conclusion
Regardless, both fashion design and interior design are trending careers. They pay well too, depending upon who hires you after completing the necessary course. There are excellent colleges in India that offer courses in fashion designing and interior designing. A degree from these colleges can help you bag a job almost immediately upon graduation. Therefore, if you wish to give creativity the wings it deserves, go for any of these courses depending upon your likes.
Guest post by Mitali.